Steve Fingerhut
Broker / Owner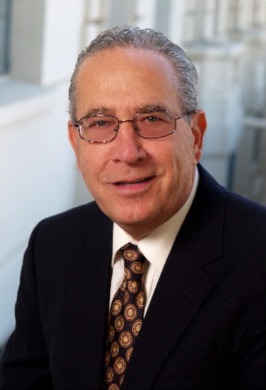 Steve Fingerhut
Allow me to introduce myself. I'm Steve Fingerhut and as a licensed California Real Estate Broker and State Licensed Appraiser, specializing in directed and non-directed court-ordered sales, I recognize the unique challenges that Fiduciaries and Attorneys face in the course of their profession. Whether a property clean-out, an appraisal, loan processing, or any of the myriad situations arising out of court-ordered sales, I pride myself on a meticulous attention to detail with an empathetic approach to each individual case.

As a broker and a court-appointed receiver, I work hand in glove with others to facilitate the actions involving trusts, probate, conservatorships, partition actions and more.
With over 45 years of experience and my main office in Long Beach, CA (call 562-597-8413 or cell: 562-533-7088), with over $670 million in court-ordered real estate sales. I've worked hard to develop a reputation built on integrity, sensitivity and conscientiousness. My clients (Fiduciaries, Attorneys, Conservators and Trustees) know that I'll assist them through complicated layers of the legal process and procedures in the court-ordered real estate transaction. Most important, however, is the fact that my clients trust me implicitly to handle their cases with the highest standard of care, competence and professionalism.
I'm a strong supporter of local conservators and attorneys and have taught aspects of real estate sales in probate at Long Beach City College. I am a member of the Pacific West Association Board of Realtors, most recently, Sandicor, and the alliance that covers all the multiple listing services (MLS). Feel free to contact me for further information about my specialized services. I'm also happy to supply references from established clients whom I've worked with over the years. Looking forward to hearing from you. I am the Original Attorneys' Realtor, since 1972.
Testimonials
I've worked with Steve on many probate sales through the local probate courts. He is one of the most knowledgeable agents in South Bay and Long Beach areas, and he really understands how the probate/court confirmation process works. He has represented our clients in both probate and trust administration matters where the estate's real property needed to be sold or appraised. Each and every time, Steve has been extremely professional, hard working and reliable. Steve always "goes the extra mile." for our clients and our office.
R. Christine Brown
I've worked with Steve for more than 20 years and consider him one of the most knowledgeable agents in the South Bay/Long Beach real estate industry. He works well with people and knows how to close a deal.
Tom Shilton
I enjoy working with Steve. Although his deals can be a handful, Steve is a great communicator. He is often asking for a status update or giving you an update to avoid last minute surprises or delays. His clients are clearly his number one priority and he doesn't hesitate to go out of his way to ensure his clients are well taken care of. Steve is a very personable, hands on and knowledgeable Realtor.
Dorothy Osterman
I have done business with Steve for many years now. I have to say he is one that you can completely rely on. He is true to his words and goes above and beyond the normal to help some one. A true business professional and a caring person.
Bob Taylor
I have known Steve for many years and worked with him on several real estate transactions. He has always been very professional and has gone above and beyond to see that the transactions closed escrow.
Diane Scarfuto
More Testimonials